Muffin Top: A Love Story Red Carpet Premiere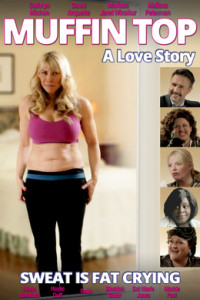 If you have ever dreamed of posing on the red carpet while the cameras flashed ,your dream is about to come true!
On December 4 United Artists Theater of Commerce will be hosting the only Detroit premiere of Muffin Top: A Love Story and you can be there for the red carpet posing and prizes!
https://www.youtube.com/watch?v=oWV0QkHoNoQ
In this hilarious romantic comedy Women's Studies professor Suzanne Nicholson lives in LA, photoshop capital of the world, where she inspires her students to reject the media images of beauty that tell us no woman is ever good enough. She's been trying to get pregnant via IVF but when she discovers that her husband wants a divorce because he's knocked up his younger, thinner co-worker, her life crashes around her. Suddenly single, the hormones she's been taking (along with perfectly justifiable medicinal cake and wine) have caused Suzanne to grow a muffin top she honestly feels is a force of pure evil, and so she turns to increasingly desperate and hilarious measures to both lose weight, and get a life.
This movie has a million laughs but one powerful message. You should love yourself now, not five pounds from now.
Bring your friends, your daughter and your mother to this wonderful movie experience.
Practice your red carpet pose and check your teeth for lipstick because it's going to be a night you will never forget!
Click here for tickets! They are only available on line until November 26 so hurry!