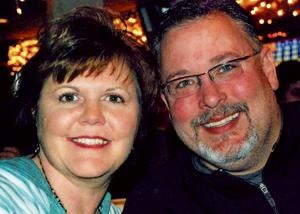 90 Days To Matrimony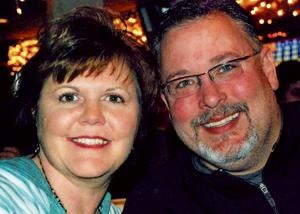 Romance and red wine can get you in big trouble.
On a recent weekend away my fiancée Brad and I were overcome with undying love and Sweet Bliss wine and the best idea we could come up with was to set a wedding date that was only 90 days away. It sounded so wonderful and easy as we snuggled on the couch and gazed into each other's eyes. All our friends gathered together as we vowed to love each other for all time.
Crystal glasses clinking and sweet buttercream frosting covering a big chocolate cake swirled around in my head. How much fun would cake tasting be? I was almost giddy!
There would be a lavish dinner, dancing and all the best of everything for 200 of our closest friends. I could almost taste the champagne as I drifted off to sleep in the arms of my true love.
As the light filtered through the blinds the next morning and after we had all ready made it Facebook official I began to have panic attack. It was clear as I swallowed two Excedrin that of all the crazy things I had done this was going on the top of the very long list.
Here's the problem. Brad and I are both suffer from Underestimaters Diease. I mean we have a really bad case of it.
Underestimaters Diease sufferers often make things that are complicated and almost impossible sound simple. Example: Let's get married and throw a wedding for 200 people in 90 days. Obviously people that suffer from this affliction should not be allowed to date.
But of all the crazy things I have done I must admit this wedding idea may just take the cake! (By the way does anyone know where we can get a wedding cake?)
Let's get married in 90 days sounds simple. Let's find a dress for a middle aged woman with flabby arms and abs and wedding shoes that her orthotics will fit in has a completely different ring to it.
For the next three months I will be chronicling the struggles of "Brad and Kim the Underestimaters" as we attempt to plan our perfect wedding. I am inviting you all along for the ride to raise awareness for Underestimaters Disease and to have witnesses just in case thing go badly.
I am open to any and all advice and donations of wine.
Wait, wine is what got us in to this crazy mess in the first place.  I need bottled water and all the help I can get!