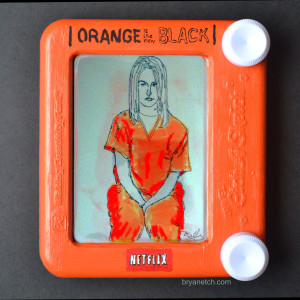 There is a good chance I am going to jail.
Starting July 20, 2014 the Michigan State police are going to crack down on the offenders of the distracted driving law and step up their enforcement. Distractions are any thing that keeps the driver from focusing on the road and traffic.
You have got to be kidding me. I haven't driven undistracted since the birth of my first child.
I have poured juice, scavenged for stuffed animals and changed DVDs while driving.  If being projectile vomited upon or having a 40-ounce Big Gulp poured down your back is considered distracted then bring on the orange jumpsuit.