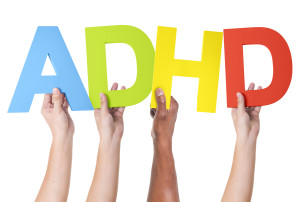 I have diagnosed myself with ADHD:  Attention Deficit Housecleaning Disorder.  I have suffered from this affliction for years and it is beginning to take its toll.
Symptoms of this disease include but are not limited to cleaning the junk drawer when you have no clean underwear, organizing your jewelry when you should really be changing your sheets and leaving clothes wrinkling in the dryer while you organize your spices.
This disease is debilitating.  It causes feelings of worthlessness and despair. You begin shunning your friends because you realize that the Christmas decorations are still piled on your dining room table but your magazines are alphabetized.
The ADHD episodes go something like this.  You walk into your kitchen to a sink full of dirty dishes and cluttered counters.  Before you can empty the sink you must unload the dishwasher.  As you are unloading the dishwasher you notice that the big and the little spoons are mixed together.  You can't ignore that right?  So you decide just to separate the spoons.  As you are separating the spoons you notice that the bottom of the cutlery organizer is dirty.  How this happens I don't know since you only put clean cutlery in it but nonetheless you begin to take out all the silverware and wipe out the organizer.  [Continue Reading]